About AuthenticWatches.com®
Company Information
AuthenticWatches.com®
Mailing Address:
530 New Los Angeles Ave #115-338
Moorpark, CA 93021
USA
Contact Information:
Please Email All Inquiries
Domestic 800.808.9928
International +1.805.823.8888
sales@AuthenticWatches.com
Customer Service Telephone Hours:
Monday - Friday: 9:00 AM - 5:30 PM
Saturday: 9:00 AM - 3:00 PM
Sunday: CLOSED
Email Support Available 7 Days a Week
Store Holidays:
Christmas - December 25, 2023
New Year's Day - January 1, 2024
Memorial Day - May 27, 2024
Independence Day - July 4, 2024
Labor Day - September 2, 2024
Thanksgiving - November 28, 2024
About Us
AuthenticWatches.com® is a family-owned and operated business dedicated to offering Swiss-made luxury authentic watches at unbeatable prices.
Unlike most online watch retailers you may encounter, AuthenticWatches.com® started in the industry as an authorized dealer of watches and jewelry. The family business, known as McPherson Jewelers, had been family owned and operated since 1979.
Wanting the business to grow and expand its southern California base to an international scale, a bold decision was made to venture into the online marketplace. In this day and age, what better way is there to serve a larger proximity of clientele than by transforming to an online business? And so, the still family-owned and operated business was re-branded as AuthenticWatches.com®. Key to continuing the success of the business has been serving online clients the way they were served at McPherson Jewelers - like family. The biggest benefit our company has found from the retail to web-based transformation has been the ability to mark prices at more accessible rates to please our clients. By ordering items in mass volume, we are awarded heavy discounts, which we pass along to our clients.
Strictly specializing in Swiss timepieces, we are capable of offering even more competitive prices. Rather than selling our pieces with high markups, we prefer to be humble with our margins so that our clients can reap the benefits of online shopping. Rest assured, our timepieces are of the best quality, brand new, and most importantly - 100% authentic. AuthenticWatches.com® will only sell products that we would enjoy owning ourselves. Don't hesitate to call if you have any questions about who we are or what we do - we will be more than happy to be of service. Current brands we carry are TAG Heuer, Breitling, Omega, Baume & Mercier, Gucci, Longines, Oris, Rolex, Cartier, Rado, Zenith, Chopard, Movado, Tissot, Michele, Hamilton, MontBlanc, Raymond Weil, Panerai, Jaeger LeCoultre, Audemars Piguet, Blancpain, Chanel, Christian Dior, Tudor, Hublot, IWC, Ulysse Nardin, Prada Handbags, as well as Jewelry.
Why Buy From Us
AuthenticWatches.com Reviews on ShopperApproved.com

AuthenticWatches.com is a Google "Trusted Store"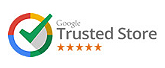 Free Overnight Shipping
Free & Quick Overnight Shipping within the United States* & Free International Shipping Worldwide
Customer Testimonials
Over 100,000 Satisfied Customers
No Restocking Fee* / Extended Return Policy
Top Rated Seller on eBay.com
Over 12,000 5 Star "Top Rated" Seller Reviews & Top Authentic Watches Reviewer on eBay.com for over 16 Years
Your Privacy Guaranteed
100% Secure & Privacy Enforced
Authenticity & Service Guarantee
We make continuous efforts to provide outstanding service coupled with the lowest prices online. We value our clients and strive to offer the highest quality of customer service at every opportunity.
All watches sold by AuthenticWatches.com® will have the original manufacturer serial number intact. All watches sold by AuthenticWatches.com® are guaranteed to be original & 100% authentic.
All orders placed on AuthenticWatches.com® will come with a Certificate of Authenticity issued by AuthenticWatches.com®. This certificate, with an authorized signature from AuthenticWatches.com®, will confirm that the watch purchased is guaranteed to be authentic. AuthenticWatches.com® does not sell products in accordance to manufacturer suggested retail pricing, therefore, the warranty of merchantability provided is directly through AuthenticWatches.com®.
In most cases, we match or exceed the term of warranty provided by the timepiece manufacturer. We often offer one extra year of warranty in comparison with that of the manufacturer. It is just one more opportunity to go the extra mile and ensure you have an excellent experience.
Complimentary bracelet sizing is offered at the time of purchase on all timepieces. Please provide us your wrist circumference in the comments box when placing your order. Free sizing entails the removal of links to fit the wrist circumference provided. Any links which are removed will be included in the package, however, no additional links will be provided if none are removed. Additional links are available for most timepieces at an extra charge. The free bracelet sizing does not guarantee a perfect fit; it is an estimated measurement, and we are not responsible for any readjustment fees. Sizing requests may delay shipment by up to one business day.
Photographs on our website are stock photos and are not pictures of the actual item which will be shipped. The actual item shipped may have a slight variation from the picture displayed on our website. All sizing specified on our website is approximate.
We are not, nor are we affiliated with authorized dealers of any of the timepiece manufacturers advertised.
Extended Return Policy - No Restocking Fee*
AuthenticWatches.com® is to provide prompt and quality customer service. In addition to offering the best prices and free overnight shipping, all "In Stock" purchases are eligible for our Extended Return Policy until 1/15/2024. If you are not completely satisfied with a purchased item, you may return it by 1/15/2024, (except for gift cards which are not refundable.) It's just one more way for us to thank you, and ensure you have a stellar shopping experience!
All domestic purchases received by us within the allotted return period on items showing as "In Stock" under $10,000 paid fully by Amazon Payments, PayPal, Visa, MasterCard, or Discover for the advertised price will receive a full refund minus shipping fees (calculated on www.fedex.com); or a full value, one-time exchange for a similarly priced item plus shipping fees. Items must be returned unworn, unaltered, in their original, unused condition, with the "not returnable if removed" tag intact, and in their original boxes and with all paperwork, parts, and accessories to insure any credit. A minimum 10% restocking fee will apply on all other returnable orders, a minimum of $50; or a full value, one-time exchange plus shipping fees. Please refer to the RMA form for such shipping costs. On exchanges the item will be reserved at the posted price for 5 days; afterward, the posted price and delivery time frame will apply. Please ship back your item promptly as it must be back in our possession by 1/15/2024. Please report any imperfections or discrepancies within 24 hours of receipt and have the watch returned to us within 7 calendar days of receipt. If our offer to rectify an imperfection or discrepancy is refused and a refund is requested, our standard return policy will apply. Any exchanges after the first one will incur a 10% restocking fee. Requesting a refund after performing an exchange will result in a 20% restocking fee (minimum $100). Installed watch links are not returnable. If we are not able to obtain an item that you would like to exchange for, the restocking fee will apply if a refund is requested. All refunds will be processed in the same manner as payment form except for bank wire transfers which will be refunded by ACH; partial refunds in this manner will incur a $25 processing fee. We are unable to refund payments that are over a year old or made by any form of gift card, and can only offer store credit. There will be an additional $20 fee for returning a sized watch, either for a refund or exchange. A replacement watch will not be shipped until the original watch is received. Returns will be processed within 3-5 business days of receipt of the returned watch. We do not have a price protection guarantee. If we lower a price after an order is placed, we reserve the right not to refund the difference between the purchase price and the current advertised price. Once an order is placed, our return policy takes full force. The restocking fee applies to all cancelled orders whether it has been shipped or not. All cancelled orders will incur a minimum cancellation fee of $25. All special orders cancelled within the original time frame advertised on our website at the time of purchase will incur a minimum 10% cancellation fee (minimum $100) or deposit amount whichever is greater. Items priced over $10,000 will incur a minimum 20% cancellation fee. All cancelled orders in which the item has been reserved for the customer will incur a 10% cancellation fee. Special Order items cannot be returned for refund or exchange (including but not limited to any watch that we do not have in stock at the time the order is placed). Any customized items, or items ordered with a modification request (e.g. a watch on a customized strap), are subject to a minimum restocking fee of 10%. Balance on special orders must be paid within 48 hours of watch arrival notice for the deposit to not be forfeited.
Items must be returned UNWORN, unaltered, in their original, unused condition, in their original boxes, and with all paperwork (this includes warranties), parts, and accessories to insure any credit. "New and unused" means that there are no scratches, marks, or blemishes on the item; tags and protective stickers have not been removed; there are no signs of wear on the product or the case; and the product must not have been sized or altered in any way. Note that dings and scratches will happen even if a watch has only been worn for a few hours. We cannot accept a return of any item with any indication that it has been used if a full refund is expected (before restocking fees and/or shipping fees). Any used or altered timepiece will be refunded an amount equal to what we consider to be its current value with a minimum restocking fee of 20% (minimum $100).
All items being returned or exchanged must have an RMA number. Please request a Return Merchandise Authorization (RMA) number by phone prior to returning the item. Any item returned without an RMA number will not be accepted and sent back at the buyers' expense. RMA numbers expire 5 business days after being issued.
All returned items must be shipped to us via USPS REGISTERED MAIL along with a completed RMA form. Sender is responsible for fully insuring the package. We are NOT responsible for packages lost in transit, and therefore, require packages to be sent insured, so if a package is lost, your investment is protected. FedEx® and UPS® DO NOT insure watches or jewelry, thus we require any package being returned to be sent via USPS REGISTERED MAIL. Please insure all returned items for the full invoice amount and ship to:
AW Corp
530 New Los Angeles Ave #115-338
Moorpark, CA 93021
Any inbound packages or parcels which have clear evidence of damage or tampering, to the extent of which, at our sole discretion, it is deemed that the contents may be compromised and/or missing, will be refused.
* Please Note: Purchases made by any watch manufacturer, watch brand distributor or any person acting on behalf of any of these entities in any manner are NOT returnable for any reason. Neither are any wholesale or promotional purchases.
Warranty Protection Advantage
All timepieces sold by AuthenticWatches.com® will be warranted by the AuthenticWatches.com® limited warranty of merchantability. The warranty provided is for the term advertised for each individual item at the time of sale while we hold full payment. AuthenticWatches.com® will, within the warranty term, repair the movement of the timepiece free of charge if such movement proves to be defective in material or workmanship under normal use. AuthenticWatches.com® will replace the battery of any battery-operated timepiece purchased from AuthenticWatches.com® free of charge for the duration of ownership of the original purchaser. To begin a warranty claim, the timepiece must be in our possession prior to the warranty expiration date and be accompanied by a completed RMA form regardless of the date the malfunction/defect occurred or was reported. The warranty does not cover damages caused by, but not limited to: impacts, vibrations, magnetic fields, moisture infiltration, water damage, or batteries; nor does it cover straps, bracelets, bezels, buckles, pins, finishes, cases, dials, hands, crowns/crown assemblies, buttons or crystals. The warranty does not cover overhauls, movement maintenance, scratches, accidents, misuse, or shipping fees. Any damages incurred which are caused by an attempted repair and/or service by an unqualified jeweler and/or facility will render the warranty null and void. Mechanical (automatic and manual winding) and Quartz (battery-operated) watches will require an overhaul if not keeping time within predefined parameters. Calibration of watches prior to the requirement of an overhaul may be required on some timepieces. Standard and Silver warranties are transferable via ownership transfer for a $49 fee. Lifetime warranties (Gold & Platinum) are non-transferable and will be downgraded to a standard warranty from the original purchase date upon ownership transfer. Gifts must be specified at the time of purchase so that the warranty card can reflect the correct name of the gift recipient. Warranty service will not be performed without a valid warranty card. AuthenticWatches.com® will not be held responsible for any items left in our possession for over one year. We will reimburse the buyer for the equivalent of ground shipping costs, for up to $15 as priced at www.usps.com, in the event the timepiece proves to be defective within one month of purchase. We do not reimburse for any convenience fees or charges on work performed by parties other than AuthenticWatches.com®. Any timepiece purchased from AuthenticWatches.com® can be sent to us for service after expiration of the term of the warranty, and an estimate for required service(s) will be provided to the client. Extended warranties may be purchased on most watches. Warranty extensions are not refundable. Items in transit will be insured the lower of market value or original amount paid and if lost will be reimbursed lower of market value or original amount paid. There are no warranties that extend beyond the description on the face hereof. The foregoing is the entire term of the warranty, and no other warranties are included, nor shall be construed to have been implied.

All wholesale orders are sold as a final sale and are not returnable for any reason. Wholesale orders do not include any warranty coverage, and will not be sent any form of warranty card.
Click Here to View All Warranty Protection Packages
Free Overnight Shipping
All items which state "IN STOCK" will ship same business day if ordered by noon Pacific Time. All domestic watch purchases over $500, before sales tax, receive free FedEx Overnight weekday delivery.
We do not ship to post office boxes or APO/FPO/DPO addresses.
International orders are shipped via international Fedex standard service.
Sizing requests may add an additional day of processing.
All Shipping Services:
U.S. Overnight Weekday (orders over $500): Free
U.S. Overnight (orders below $500): Add $15
U.S. Overnight Priority Weekday: Add $20
U.S. Saturday Delivery: Add $30
U.S. FedEx Express Saver (orders below $500): Free
International Standard Shipping (orders over $500): Free
International Standard Shipping (orders below $500): Add $25
International Priority Shipping (orders over $500): Add $25
Free shipping does not apply on refunds, exchanges or repairs. Please refer to the RMA form for such shipping costs. Most items are shipped "direct signature required", and someone will have to be physically present to sign for the item. There is no indirect delivery, and the courier will not leave the package if a door tag is left with a signature. We will not be held liable for any packages which arrive late due to courier delays. If the ordered package does not arrive on the date provided, please contact us immediately. Any undelivered items must be reported to us within 48 hours of the promised arrival date.
In the case that a package is refused or deemed non-deliverable, and thus returned to us, return and re-shipping charges incurred will be the sole responsibility of the purchaser. Packages that have not been delivered or picked up by the customer for three days will be returned to us at the customer's expense; the customer will also be liable for re-shipping fees.
In the unlikely event, a package is lost in transit, AuthenticWatches.com will replace the item or provide store credit at its discretion. Store credit will be in the amount recovered upon the courier's acknowledgment of the package loss and remittance of payment for the claim.
Price Match Guarantee
We at AuthenticWatches.com® guarantee the lowest prices available online. If you find any watch for a lower price on another website, simply call us and we will ensure proper price matching. All price match inquiries must be made prior to placing an order. We are unable to price match after an order is placed. Price matching is not applicable on exchanges. Combined with our reputation and prices, AuthenticWatches.com® is truly the last stop for your next watch purchase. Items offered by competing websites must have the same warranty, shipping, and return policies. This policy applies to items which are listed as "In Stock" on our website, and offered by a legitimate and established US-based watch website who currently has the identical item in stock (i.e. can ship same day) with the correct, current retail price listed. Price match requests cannot be accommodated if the competing website is located in the same state as the customer's billing or shipping address. This offer only applies to a competing website's regular pricing, and does not apply to temporary or promotional pricing. This offer cannot be combined with any other offers, discounts, or credits.
Payment Methods / Customer Protection
Pay with Amazon Pay or PayPal to receive expedited processing
We accept Visa, MasterCard, Discover, American Express, Amazon Pay, PayPal, E-Checks (through PayPal), and bank wire transfers on all domestic orders. We do not accept ACH payments. There may be a delay of 3-4 business days in processing orders paid with direct credit cards, and supporting information or documentation may be requested to verify the information provided on the order. If the information provided on a credit card order cannot be verified through our internal security procedures, we may require an alternative form of payment to process the order. If a customer first opts to pay via PayPal or Amazon Payments and fails to pay successfully, then a direct credit card payment cannot be accepted afterward. Direct credit card payments cannot be accepted on orders that are shipping to a freight forwarding company. Prepaid credit cards are not accepted. Multiple credit cards are not accepted. We also do not accept checks or money orders. For PayPal and Amazon payments, we can only ship to the confirmed address provided to us on the payment itself and can only accept one payment per order. All duties, taxes, and associated fees are the sole responsibility of the buyer. Please inquire with your local customs office to inquire about the amount of duties you will incur for the purchase. It is the recipient's (consignee's) responsibility to ensure any processes for importation from abroad are completed, that any documentation needed (including but not limited to a CITES certificate) is provided, and that any duties/taxes/tariffs/VAT incurred are paid. Any international packages and contents thereof that are not accepted by the purchaser will be considered forfeit and can be subject to seizure or destruction. Buyer will be responsible for any bank fees resulting from returned bank wire transfers, as well as fees incurred from collections. AuthenticWatches.com® posts all prices in US dollars and accepts payments in US dollars only. As a convenience, for some countries, prices may be shown in the local currency. These are an estimation of the exchange rate and not exact amounts. Your payment source may use a different exchange rate. Any fluctuations in currency valuation over time that result in a discrepancy in international monetary value are solely the responsibility of the purchaser. All items shipped within California and all payments received from California will be charged 7.25% sales tax. Credit card payments will not be accepted on orders exceeding $5,000. Amazon Payments will not be accepted on orders exceeding $10,000 and above. The only acceptable form of payment for orders exceeding $10,000 is a bank wire transfer. We reserve the right to refuse a method of payment at our sole discretion if these payment limits are exceeded across multiple orders within a six-month period.
Credit cards are charged the day of shipment. Payments which are initiated by the customer, such as PayPal or Amazon Checkout need to be prepaid. Promotional gift cards / gift certificates can only be applied to the purchase of a timepiece, and cannot be redeemed for accessories. Only one promotional gift card / gift certificate can be redeemed per watch purchased.
To ensure our customers' highest protection, all credit card addresses will be verified by their issuing banks, and packages will only be shipped to such addresses. If an original authorization does not match the information which the credit card company has, we will have to re-authorize the credit card. Please provide us with the correct information at the time the order is placed. You will be contacted if the information does not match, and you will need to confirm your limit is high enough for another authorization.
Information accumulated by AuthenticWatches.com® is used for the sole purpose of processing an order in the quickest manner possible. Information supplied to us is NEVER disclosed, sold, or provided to any third parties.
Save up to 3%
We are always doing our best to obtain and maintain the lowest prices possible. By keeping our overhead low we are able to offer amazing discounts to our customers.
If paying in full via bank wire transfer we can offer the following discounts for orders over $1,000:

Domestic Orders, individual items under $10,000: 3% off of listed sale price
International Orders, individual items under $10,000: 2% off listed sale price
Discount must be applied prior to sending payment. Domestic order refers to wires initiated from a US bank with a shipping address within the 50 United States. International order refers to wires initiated from an international bank or with an international shipping address. Wire transfer payments are convenient and typically take 24-48 hours to arrive. This offer is not valid on gift certificates and cannot be combined with other offers.
After An Order Is Placed, etc.
Orders placed by noon Pacific Time are processed and shipped within the same business day for in-stock items. Special order lead times are as displayed on each item page. Lead times are approximate and indicative of the time frame in which we anticipate shipping confirmation to be received from the source. A client reserves the right to cancel a special order if we are unable to obtain shipping confirmation from our source within the lead time set forth in the item description. All special orders being paid by a credit card or bank wire transfer will be charged a 10% non-refundable deposit (minimum $100; orders over $10,000 require a 20% deposit; orders under $500 will be charged in full) of the order total at the time of placement, with the remaining balance due, in the same payment method, within 48 hours after the customer has been notified of arrival. PayPal and Amazon Pay payments will need to be paid in full at the time of order placement. Please be aware that transit times and processing may add several days to the overall lead time. Please note that once we have obtained confirmation that the ordered item has been acquired by our supplier, the order must be fulfilled and cannot be canceled, regardless of the total time that has transpired. We may not be able to complete certain orders for certain reasons including, but not limited to, manufacturer discontinuations of products. In such cases, we can only refund the net monies received. We are not able to refund any fees or costs incurred in making the payment, nor will we compensate for lost opportunity costs. At times where our description contradicts the displayed image, the description of the appropriate manufacturer shall take precedence. We reserve the right to make a price adjustment in the case there is a market cost increase during the period of any special order. Once an order is processed, we will send the buyer a confirmation email with an order and tracking number. We are not able to guarantee prices until a credit card is charged or payment such as a bank wire transfer is received. Unpaid or reversed payments void any and all warranties associated with the order. Any dispute relating in any way to your visit to AuthenticWatches.com® or to products or services sold or distributed through AuthenticWatches.com® shall be adjudicated in any court in Ventura, California, and you consent to exclusive jurisdiction and venue in such courts. You also expressly agree that any dispute arising out of or relating in any way to your visit to AuthenticWatches.com® or to products or services sold or distributed through AuthenticWatches.com® shall be solely governed by, construed under, and enforced through California law. Unpaid wholesale balances over 30 days will incur a 1.5% finance charge per month and be liable for any and all fees incurred during the collection process. Orders may be granted a gift certificate good for future watch purchases at www.AuthenticWatches.com. Granted gift certificates expire 30 days after the issue and have no cash value. After you avail us of your contact information, we may from time to time contact you via email, text, sms, etc. with special offers or other correspondence. If you wish to opt out of such communication please let us know. By completing a purchase, you agree not to communicate about AuthenticWatches.com, either directly or indirectly, any statements which may be libelous, harassing, abusive, obscene, vulgar, that divulge confidential information, or that are clearly false or misleading about AuthenticWatches.com, its business activities, products, services, or any of its owners, directors, managers, members, officers, employees, affiliates, or representatives to any person, business entity, nor to the news media. You acknowledge and agree that "statements" include, without limitation, oral or written communication to others, whether in conversation, by mailing or faxing, by email, by instant messaging, by text message, by posting to an internet website, blog, or social networking site, whether under your own name, under a pseudonym or assumed name, or anonymously.
AuthenticWatches.com® reserves the right to refuse service or cancel any order at its sole discretion for any reason including but not limited to pricing errors. If you are under 18, you may use AuthenticWatches.com® only with the involvement of a parent or guardian.
NOTE: If there is any contradiction between the policies on this page and anywhere else, the policies on this page shall take precedence to the extent of such contradiction. We reserve the right to make changes to our site and policies at any time or to implement necessary policies without notice. These policies cannot be altered verbally by any representative of AuthenticWatches.com®. If any of these conditions shall be deemed invalid, void, or for any reason unenforceable, that condition shall be deemed severable and shall not affect the validity and enforceability of any remaining conditions.